The Texas A&M Department of Physics and Astronomy has a new outreach initiative with support of the
Science Festival Alliance
. Our dedicated faculty and students "meet people where they are," by adding exciting science experiences to existing events and venues where people are already gathered.
These efforts truly engage with audience members who may never attend a science event on their own accord. By engaging people in the midst of activity, the Just Add Science approach has the potential to show that science is relevant to things they already care deeply about.
The Texas A&M Just Add Science Program is characterized as science activities taking place in a context that integrates into the normal course of people's lives.
Examples of our hands-on demonstrations that are always a big hit with the public include "magic bubbles" (soap bubbles floating in aquarium with dry ice), angular momentum (aka figure skater), gyroscopes, optical illusions, animal balloons and racquetballs frozen in liquid nitrogen, bike wheel generator, vacuum lifter, inseparable phone books (fight the friction!), sports physics and many more!
---
Upcoming Events
No upcoming events found. Please check back later.
VIEW MORE EVENTS
---
Past Events
Physics demonstrations at First Friday in Downtown Bryan
Date: February 7, 2020
Time: 6:00 pm – 8:00 pm
Location: 26th St side of "Must Be Heaven" café
Physics demonstrations at First Friday in Downtown Bryan
Date: November 1, 2019
Time: 6:00 pm – 8:00 pm
Location: 26th St side of "Must Be Heaven" café
Physics demonstrations at Boonville days
Date: October 5, 2019
Time: 9:00 am – 1:00 pm
Location: Brazos Valley Museum of Natural History
Physics demonstrations at RELLIS Festival and Open House
Date: October 5, 2019
Time: 4:10 pm – 4:30 pm
Location: RELLIS Campus
Physics demonstrations at First Friday in Downtown Bryan
Date: September 6, 2019
Time: 6:00 pm – 8:00 pm
Location: 26th St side of "Must Be Heaven" café
Physics demonstrations at First Friday in Downtown Bryan
Date: March 1, 2019
Time: 6:00 pm – 8:00 pm
Location: 26th St side of "Must Be Heaven" café
---
Physics demonstrations at First Friday in Downtown Bryan
Date: February 1, 2019
Time: 6:00 pm – 8:00 pm
Location: 26th St side of "Must Be Heaven" café
---
Physics demonstrations at Boonville days
Date: October 13, 2018
Time: 9:00 am – 3:00 pm
Location: Brazos Valley Museum of Natural History
---
Physics demonstrations at First Friday in Downtown Bryan
Date: February 2, 2018
Time: 6:00 pm – 8:00 pm
Location: 26th St side of "Must Be Heaven" café
---
Physics demonstrations at Boonville days
Date: October 07, 2017
Time: 9:00 am – 3:00 pm
Location: Brazos Valley Museum of Natural History
---
Physics demonstrations at First Friday in Downtown Bryan
Date: March 3, 2017
Time: 6:00 pm – 8:00 pm
Location: 26th St side of "Must Be Heaven" café
---
Physics demonstrations at Spirit of Texas Festival
Date: March 3, 2017
Time: 12:00 pm – 2:00 pm
Location: Wolf Pen Creek Park
---
Physics demonstrations at the College of Science 50th Anniversary Tailgate
Date: October 29, 2016
Time: 4:00 pm – 6:00 pm
Location: 2104 MSC
---
Physics demonstrations at Boonville days
Date: October 01, 2016
Time: 9:00 am – 3:00 pm
Location: Brazos Valley Museum of Natural History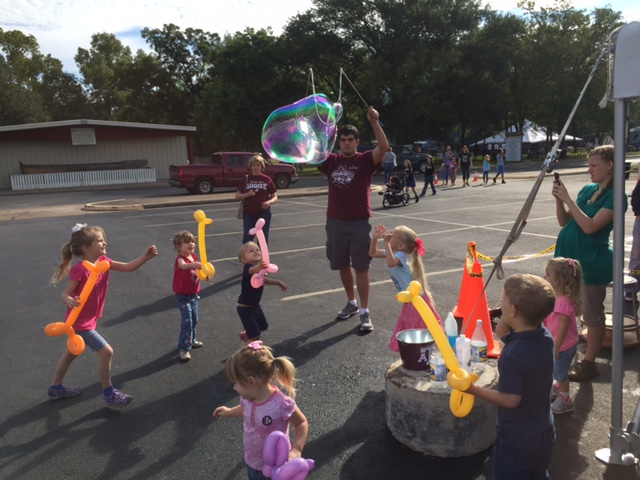 ---
Physics Demonstrations Saturday (Before Texas A&M vs. UCLA Football Game)
Date: September 03, 2016
Time: 11:30 am
Location: Academic Plaza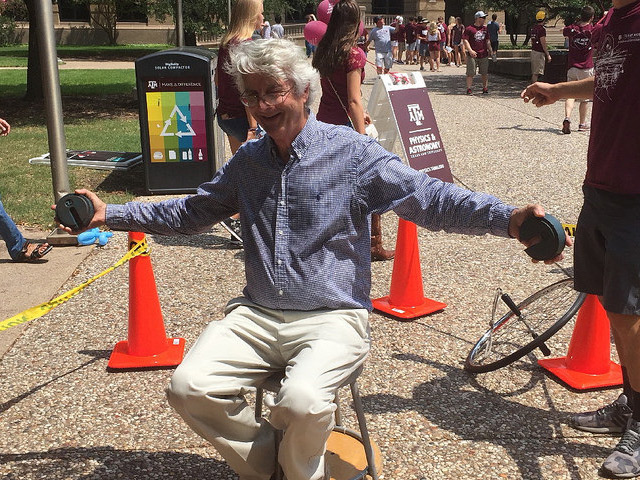 ---
Physics demonstrations at First Friday in Downtown Bryan
Date: April 1, 2016
Time: 6:00 pm – 8:00 pm
Location: 26th St side of "Must Be Heaven" café
---
Physics demonstrations at First Friday in Downtown Bryan
Date: March 4, 2016
Time: 6:00 pm – 8:00 pm
Location: 26th St side of "Must Be Heaven" café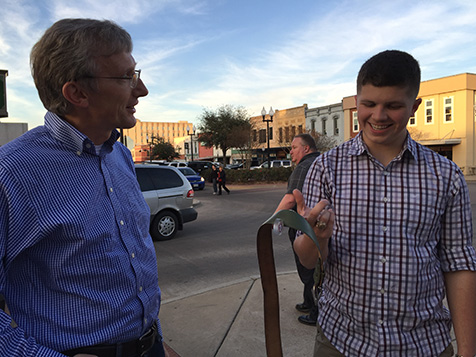 ---
Physics demonstrations at First Friday in Downtown Bryan
Date: February 5, 2016
Time: 6:00 pm – 8:00 pm
Location: 26th St side of "Must Be Heaven" café
---
Physics demonstrations at First Friday in Downtown Bryan
Date: December 4, 2015
Time: 6:00 pm – 8:00 pm
Location: 26th St side of "Must Be Heaven" café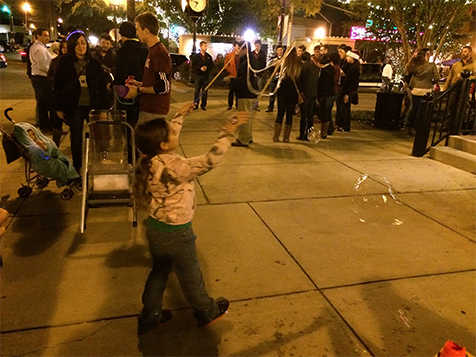 ---
Physics Demonstrations Saturday (Before Texas A&M vs. Western Carolina Football Game)
Date: November 14, 2015
Time: 3:30 pm – 5:00 pm
Location: Rudder Plaza
---
Physics demonstrations at First Friday in Downtown Bryan
Date: November 6, 2015
Time: 6:00 pm – 8:30 pm
Location: 26th St side of "Must Be Heaven" café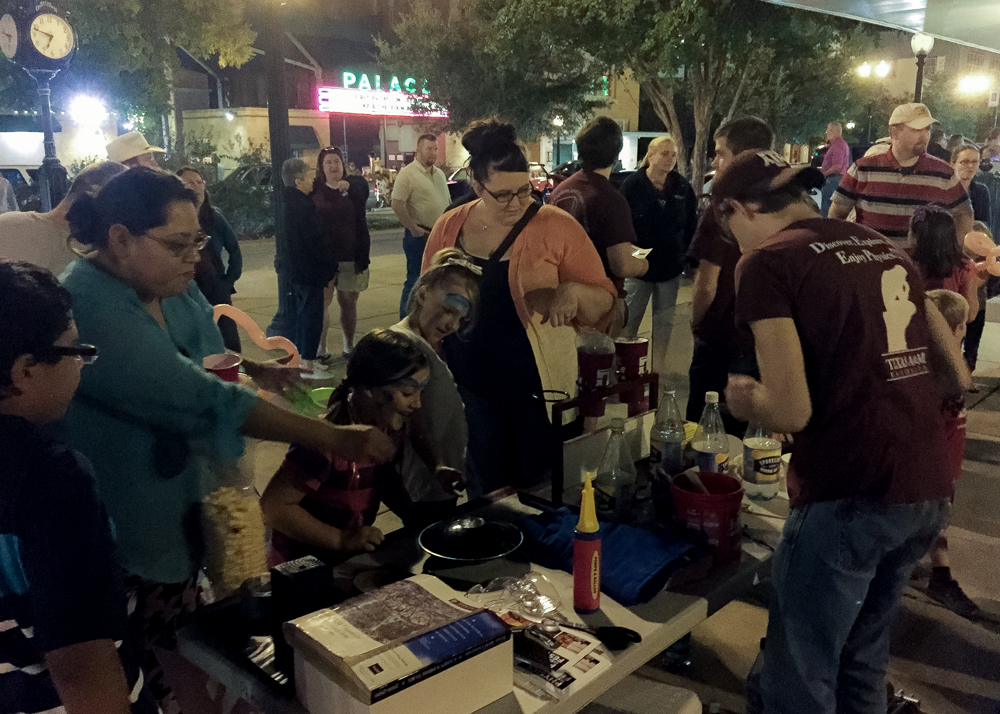 ---
Physics demonstrations at Boonville days
Date: October 10, 2015
Time: 9:00 am – 4:00 pm
Location: Brazos Valley Museum of Natural History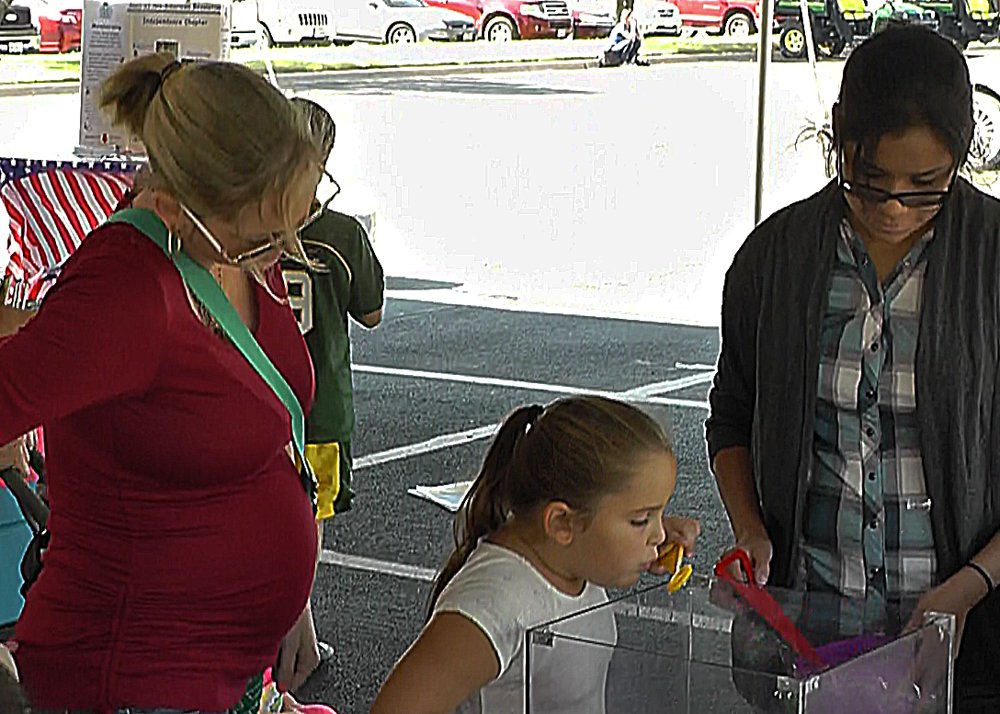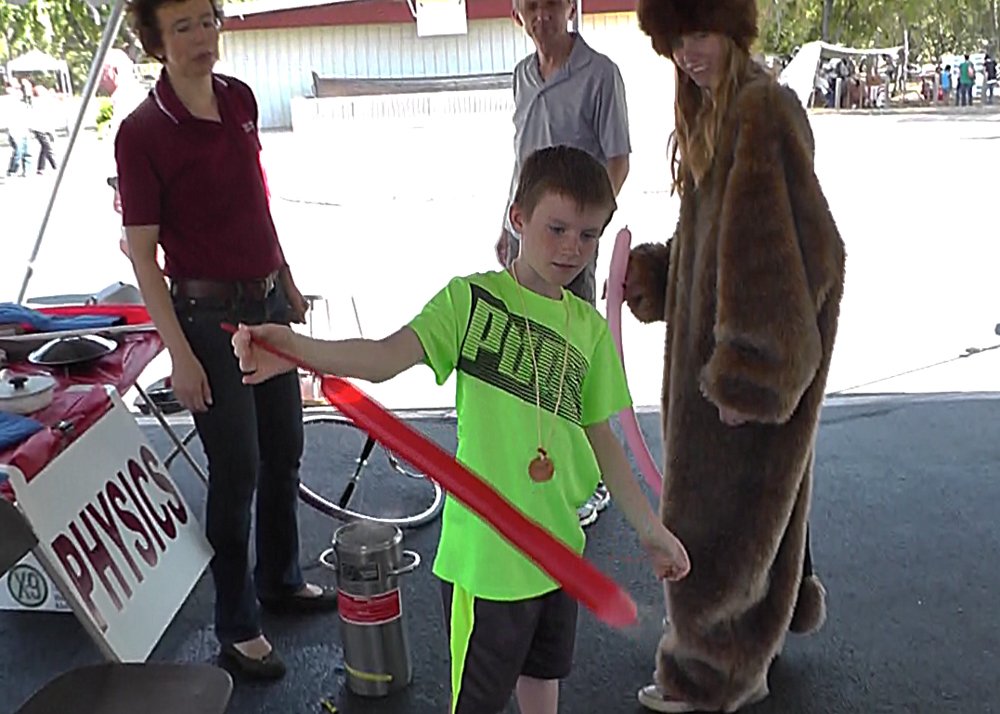 ---